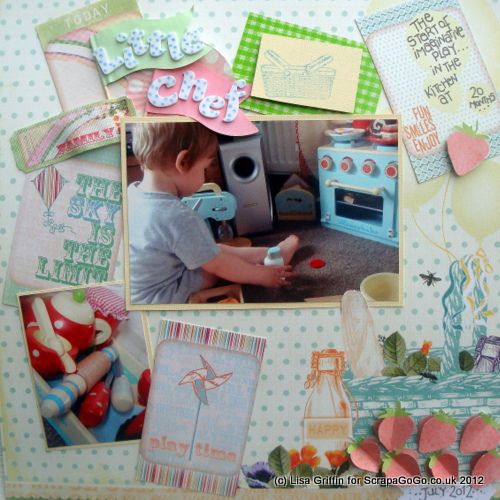 Summer fun.... (lets all keep wishing for the sun!), "Picnic Basket" truly reflects all the elements that make a perfect summers day.

In gathering the kit together, I had great fun playing around with all my "goodies" the Websters Paper with printed playing cards were ideal for placing alongside the photo which I was able to "snatch" of Noah in his little kitchen. I have been really suprised how engrossed Noah can become with the food and utensils.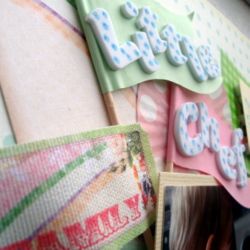 I had a play with the cake case, and flags providing a perfect background for the title. I placed some dots on the alphas with a perminent pen- to mach the backing paper and although a boy themed LO the pink accents work well.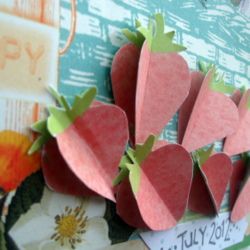 I cut and layered the strawberries placing them on the basket by folding a second one in half and glueing it to the first by the fold has given them a real "pop". 

I decided to keep the bottom "strip" of the cardstock as it adds a perfect border to the page placing the date over the "Websters Name" on the page. Without cutting any from the top of the page- I know that the LO will stand out on my album- but I am happy with this. 
Lets hope for some sunshine soon, so you can capture some great photos to go with your July Kit.